Career in Ministry of Finance Malaysia (MOF)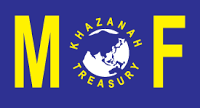 Jobs at Ministry of Finance Malaysia (MOF)
These pages will keep you informed of the positions that the Ministry of Finance or Kementerian Kewangan Malaysia is currently recruiting. Please carefully to review the recruitment information to see if you are qualified and eligible to apply for a desired position.

1. Pegawai Tadbir Gred Setara 41
Closing date: 26th June 2015
Kindly click here to see the complete advertisement.
MOF Overview
Ministry of Finance Malaysia (MOF) aims to manage the nation's finance and economy effectively, transparently and efficiently to achieve the nation's development goals. Vision : The leading strategic authority enabling financial and economic outcomes to ensure sustainable growth and prosperity for the people and the nation..
Career in Ministry of Finance Malaysia (MOF)