Career in Perusahaan Otomobil Kedua Sendirian Berhad (Perodua)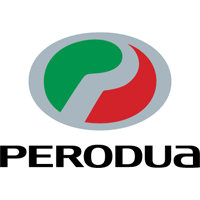 Jobs at Perusahaan Otomobil Kedua Sendirian Berhad (Perodua)
We believe that efficient human resource is vital in achieving our mission. We also believe in teamwork and we encourage our members to put forth and develop ideas for greater efficiency and productivity. In our quest for success through quality human resource, we focus on the development of our human resources by ensuring thatregular specialised training is provided. We reward staff performance by constantly reviewing and upgrading our benefits. We provide a conducive working environment, and we ensure staff who has displayed potential be given opportunities for career advancement.
1. Administration Assistant
2. Pembantu Alat Ganti
3. Customer Relation Assistant
4. Executive – Publication Section
5. Valuation Advisor, POV Central
6. Purchasing Executive
Application Deadline:9-31 Dec 2017
Kindly click here to see the complete advertisement.
Perodua Overview
Perusahaan Otomobil Kedua Sdn Bhd, PERODUA (054795V), established in 1993, is a joint venture company between Malaysian and Japanese partners.The company started operations in 1994 and the ever so popular Perodua Kancil was introduced to the Malaysian market in August the same year..
Career in Perusahaan Otomobil Kedua Sendirian Berhad (Perodua)