Career in University Malaya Medical Centre UMMC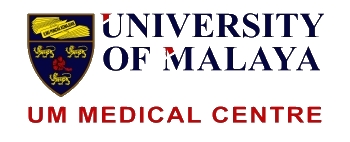 Jobs at
University Malaya Medical Centre (UMMC)
Come be part of us. If you have what it takes to be a University Malaya Medical Centre (UMMC) staff, to bring UMMC to greater heights, we want to hear from you. All applications will be treated in strict confidence. Only shortlisted candidates will be notified.
1. PENOLONG PEGAWAI TADBIR N29
2. JURURAWAT TERLATIH U29
Application Deadline:6 Jan 2018
Kindly click here to see the complete advertisement.
UMMC Overview
The University motto, "Ilmu Punca Kemajuan" (Knowledge is the Key to Success) and the UMMC and Faculty of Medicine continues to strive to the best of ability to live up to this ideal. University Malaya Medical Centre (UMMC) or Pusat Perubatan Universiti Malaya (PPUM) is one of the organisations in the Ministry of Higher Education. Main objectives of UMMC are health services, learning and research.
Career in University Malaya Medical Centre UMMC