Career in TENTERA DARAT MALAYSIA (TDM)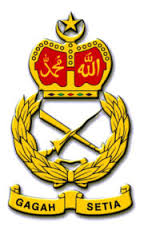 Jobs at TENTERA DARAT MALAYSIA (TDM)
Discover career opportunities at Tentera Darat Malaysia (TDM).Please be sure to read the vacancy announcement very carefully and click the link instructions in the "Complete Advertisement Link" section of each announcement (below). Each vacancy announcement might include specific information such as title, duties, salary, location, whocan apply, and how to apply.
1. PERAJURIT MUDA LELAKI (Pemilihan Perajurit Muda Lelaki Siri 184 Tahun 2017)
Sebarang Pertanyaan Sila Hubungi :
Sel Pengambilan Perajurit Muda Tentera Darat
Cawangan Sumber Manusia, Markas Tentera Darat 2
Wisma Pertahanan, Jalan Padang Tembak
50634 Kuala Lumpur
Tel: 03-2071 6030/3929/4254
Tarikh Pemilihan: 22-16 April 2017 (di lokasi yang ditetapkan)
Kindly click here to see the complete advertisement.
TDM Overview
Ministry of Defence was established on 31 August 1957 and officially began operations in a building located in Brockman Road (now Jalan Dato' Onn), Kuala Lumpur. This building also housed the office of the first Defence Minister, the late Tun Abdul Razak bin Datuk Hussein,  who served from 31 August 1957 to 22 September 1970.
Career in TENTERA DARAT MALAYSIA (TDM)