Jawatan Kosong Majlis Perbandaran Simpang Renggam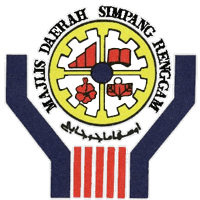 Jawatan Kosong Majlis Perbandaran Simpang Renggam
Here you can see details of current vacancies at the Majlis Perbandaran Simpang Renggam.Simply click on Current Job Vacancies, find the position that interests you. Read the complete advertisement link for position information and to find out what is required to submit an application.

1. Penolong Pegawai Seni Bina JA29
2. Penolong Pegawai Penilaian W27
3. Pembantu Penguatkuasa N17
4. Pembantu Penilaian W17
Closing date: 10th Sept 2015
Kindly click here to see the complete advertisement.
Majlis Perbandaran Simpang Renggam Overview
Simpang Renggam District Council or Majlis Perbandaran Simpang Renggam was originally South Kluang District Council, where the declaration as Simpang Renggam District Council is on January 1, 2001. This is in line with the restructuring of the State Government with the upgrading of a number of local authorities in Johor. 
Jobs at Majlis Perbandaran Simpang Renggam