Career in Lembaga Hasil Dalam Negeri Malaysia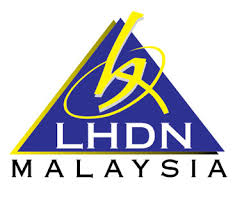 Jobs at Lembaga Hasil Dalam Negeri Malaysia (LHDNM)
Thank you for considering Lembaga Hasil Dalam Negeri Malaysia (LHDNM) as your preferred career. Kindly note that LHDNM will only process and consider applications received during the stipulated period.Please check the application deadline and proceed accordingly.

1. Pembantu Hasil Kontrak Harian – 5 kekosongan
Closing date: 18 Jan 2019
Kindly click here to see the complete advertisement.
————————————
Untuk tidak terlepas info jawatan kosong TERKINI & senarai TEMUDUGA TERBUKA yg lain, ianya PERCUMA ke hp anda, sila FOLLOW channel group telegram kami.
Link >> https://telegram.me/infoJawatanKosong -> Klik 'JOIN'.
LHDNM Overview
Lembaga Hasil Dalam Negeri Malaysia (LHDNM) is one of the main revenue collecting agencies of the Ministry of Finance.LHDNM was established in accordance with the Inland Revenue Board of Malaysia Act 1995 to give it more autonomy especially in financial and personnel management as well as to improve the quality and effectiveness of tax administration.Jabatan Hasil Dalam Negeri Malaysia (JHDNM)became a board on March 1, 1996, and is now formally known as LHDNM.
Career in Lembaga Hasil Dalam Negeri Malaysia (LHDNM)