Career in Pejabat SUK Negeri Perak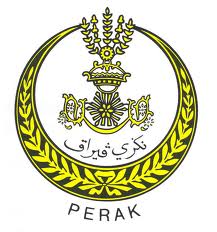 Jobs at Kerajaan Negeri Perak
Search our current job openings to see if there is a career in Perak that waiting for you. Click the link below to apply and kindly check the closing date and the requirement for the position.Only shortlisted candidates will be notified.

1. Pegawai Tadbir N41
Closing date: 20 Nov 2017
Kindly click here to see the complete advertisement.
Dapatkan informasi dan jawatan kosong lain di Perak. Klik FB : Fb
https://www.facebook.com/JawatanKosongPerak/ (Jgn lupa LIKE dan FOLLOW). TQ
Overview
The office of the Perak State Secretary was formed in 1948 following the Perak Treaty between Sultan Abdul Aziz Al-Mutasim Billah and Sir Gerard Edward J.Gent signed on 21 January 1948. Through the treaty the constitutional laws of Perak were formed on 1 February 1948. The constitution outlined the rights and powers of the Sultan while providing for a state administration comprising of the State Executive Council and Council of State, who are responsible for assisting and advising the Sultan…..
Career in Kerajaan Negeri Perak