Career in Perbadanan Menteri Besar Kelantan (PMBK)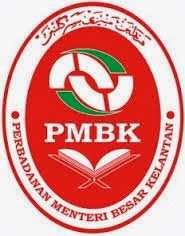 Jobs at Perbadanan Menteri Besar Kelantan (PMBK)
At Perbadanan Menteri Besar Kelantan (PMBK), challenges await you. Our employees are encouraged to do their best and growth opportunities await those who consistently excel. We encourage professionalism, innovation and progressive thinking. Come and join us now.

Pegawai Teknologi Maklumat (S2)
Pembantu Operasi Di Majaari Services Sdn Bhd
Closing date: 5 & 12 Oct 2017
Kindly click here to see the complete advertisement.
PMBK Overview
PMBK Vision : Towards high performance and reliability corporate agency, and as a central for state government strategic investmen..
Career in Perbadanan Menteri Besar Kelantan (PMBK)