Jawatan Kosong Hospital Melaka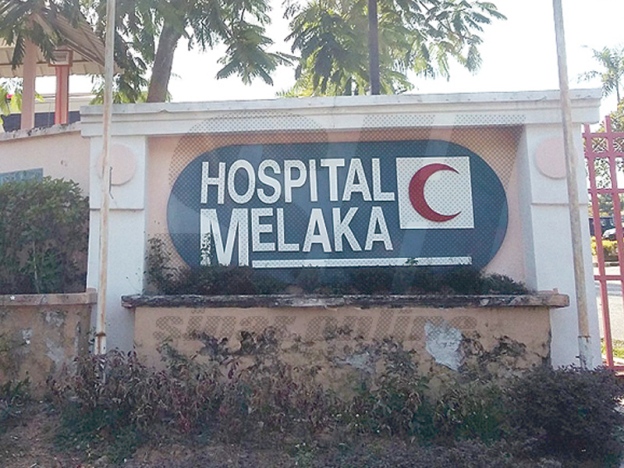 Jawatan Kosong Hospital Melaka
Hospital Melaka offers a wide range of opportunities available for highly motivated individuals with the passion and vigour who are keen to join us in championing a healthy nation with our people. We also encourage our officers to seek continuous professional and personal growth.

1. Pembantu Tadbir (Perkeranian / Operasi)
Bilangan Kekosongan : 21 Kekosongan
2. Pembantu Penyediaan Makanan
Bilangan Kekosongan : 10 Kekosongan
3. Sistem Porter
Bilangan Kekosongan : 60 Kekosongan
Application Deadline: 4 Ogos 2017
Kindly click below to see the complete advertisement.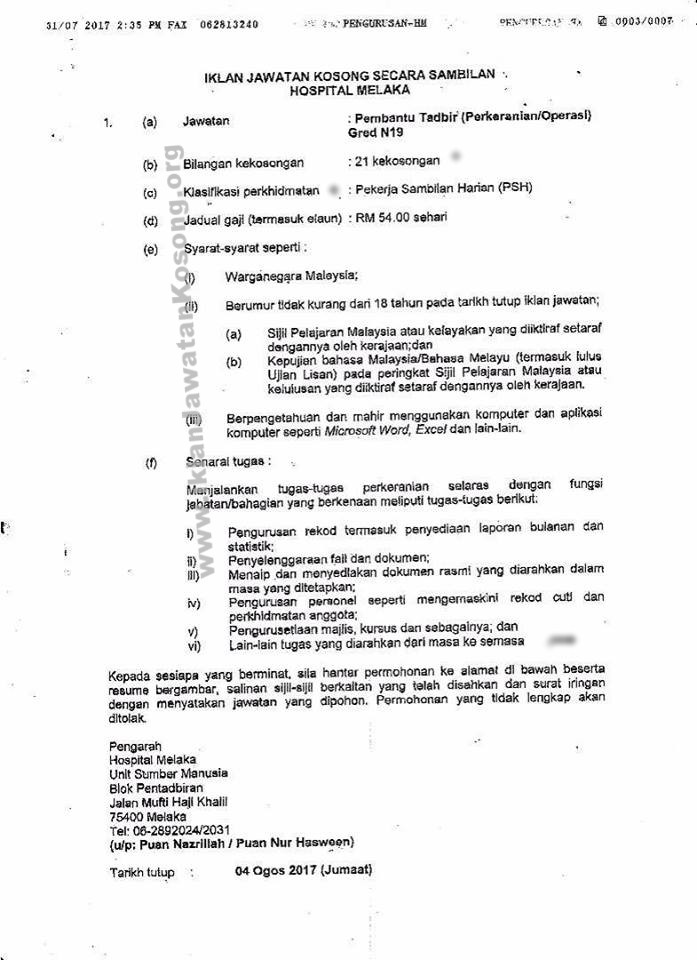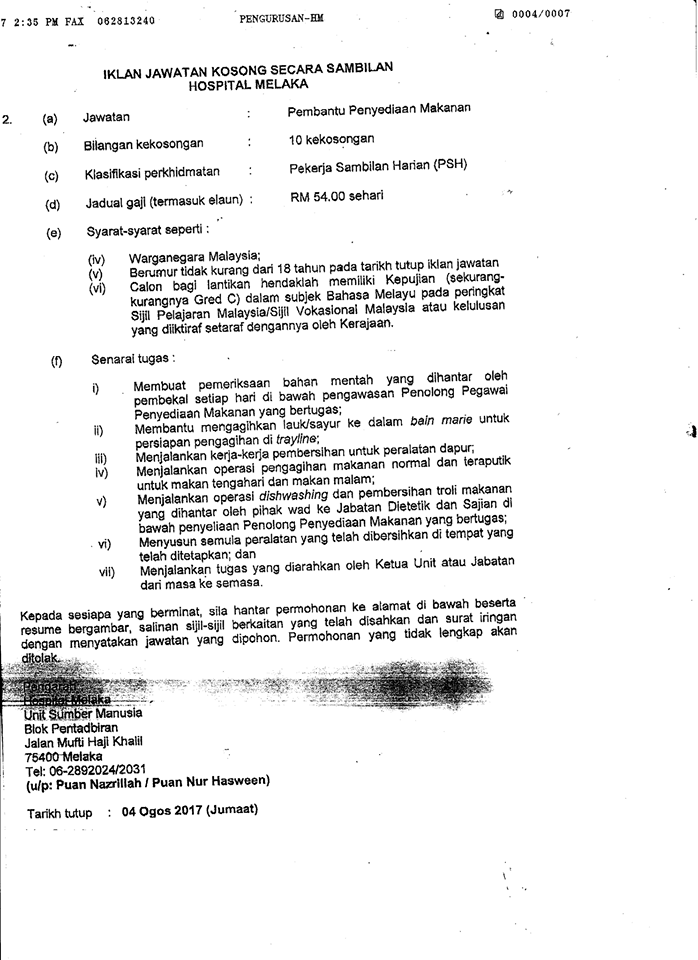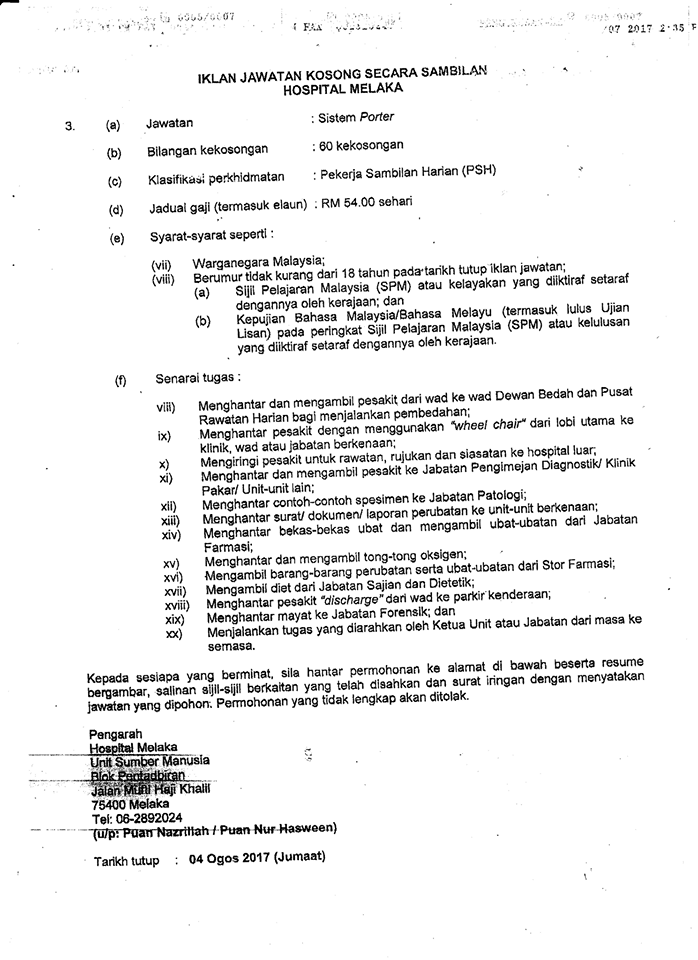 Overview
Hospital Melaka memberi perkhidmatan rawatan perubatan, pemulihan dan pencegahan yang bermutu,cekap dan berkesan.  Hospital Melaka menyediakan rawatan kepakaran dalam pelbagai disiplin untuk pesakit dalam dan luaran.  Ia juga menyediakan rawatan harian (day care).  Perkhidmatan yang diberikan bukan hanya untuk penduduk negeri Melaka tetapi juga untuk pelanggan dari utara ,Johor dan selatan Negeri Sembilan…
Career in Hospital Melaka