Jawatan Kosong at Majlis Daerah Jempol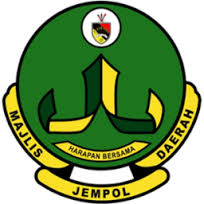 Jawatan Kosong at Majlis Daerah Jempol
All the applications are through the online system, and applicants are required to register as a user of the system to request for positions advertised. The available vacancies at Majlis Daerah Jempol are as follows.

1. PENOLONG PEGAWAI PERANCANG BANDAR DAN DESA
2. Penolong Jurutera
3. PENOLONG PEGAWAI KESIHATAN PERSEKITARAN
Kindly click here to see the complete advertisement.
Closing on 8 Dec 2017
Ingin dapatkan informasi Jawatan Kosong N9 yang lain?
Ikuti kemaskini terkini dan 'Like dan Follow' facebook Jawatan Kosong Negeri Sembilan.
KLIK > https://www.facebook.com/JawatanKosongNegeriSembilan/
Overview
Jempol District Council or  Majlis Daerah Jempol was established on August 1, 1980 as a follow up on the re-boundary exercise of Kuala Pilah District. The re-boundary exercise has created a new district known as Jempol District before this known as Bahau Kecil District located under the administration of Kuala Pilah District.
Career in 

Majlis Daerah Jempol