Jawatan Kosong Majlis Perbandaran Teluk Intan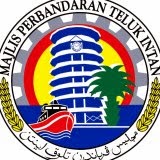 Jawatan Kosong Majlis Perbandaran Teluk Intan
Search our current job openings to see if there is a career at Majlis Perbandaran Teluk Intan waiting for you. Applications are invited for Malaysian and priority to Perakians, which is not less than 18 years to fill the following positions. Kindly check the requirements and closing date before you apply.

1.Pembantu Tadbir (N19)
2.Akauntan (W41)
3.Pembantu Awam (H11)
4.Pemandu Kenderaan (H11)
5.Pegawal Keselamatan (KP11)
Closing date: 3 Ogos 2017
Kindly click here to see the complete advertisement.
Overview
Teluk Intan City Council or Majlis Perbandaran Teluk Intan (MPTI) was upgraded from Hilir Perak District Council after it was approved by the Ministers on April 23, 2003. The Announcement Ceremony was graced by His Royal Highness Sultan of Perak on April, 2004. Before it was upgraded to a City Council, Hilir Perak District Council was established on December 1, 1979 under the re-construction of the Local Authoritiesn under the Local Government Act 1976 and the announcement was made through Warta Kerajaan PKPU 27 by merging six (6) Local Government Management Body (LPKT).
Jobs at Majlis Perbandaran Teluk Intan