Jawatan Kosong Majlis Daerah Bachok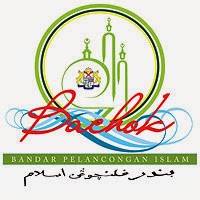 Jawatan Kosong Majlis Daerah Bachok
Search our current job openings to see if there is a career at Majlis Daerah Bachok waiting for you!Find out about career paths, open positions, and learning opportunities.To view and apply to any open position at USIM, please click the link below.

1. Pembantu Tadbir N19
Application Deadline: 22 Jun 2017
Kindly click here to see the complete advertisement.
Majlis Daerah Bachok Overview
Majlis Daerah Bachok has outlined their mission and vision as follows:
Mission :"Inculcate a work culture of excellence, orderliness and customer-centric for the betterment of the organization."
Vision : "Build an quality organization on the foundation of discplined, trustworth and ethical citizens."…
Career in Majlis Daerah Bachok