Jawatan Kosong Pihak Berkuasa Peranti Perubatan KKM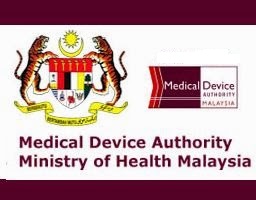 Jawatan Kosong Pihak Berkuasa Peranti Perubatan KKM
Medical Device Authority, Ministry of Health ( Pihak Berkuasa Peranti Perubatan
Kementerian Kesihatan Malaysia) offers a wide range of opportunities available for highly motivated individuals with the passion and vigour who are keen to join us in championing a healthy nation with our people. We also encourage our officers to seek continuous professional and personal growth.

1. Penolong Pegawai Penerangan S29
Application Deadline:31 Mei 2018
Kindly click here to see the complete advertisement.
Overview
To protect the public health and safety, the MDB strives to ensure that medical devices in Malaysia are of high quality, effective and safe.  In doing this, we play an important role and contribute to the quality of the healthcare system in the country.  Scrutinising and thoroughly assessing medical devices involves identifying new risks and rapidly taking safety measures.  We inform medical professionals and the consumers, the patients, about specific issues and new discoveries in the medical device sector….
Career in Medical Device Authority, Ministry of Health